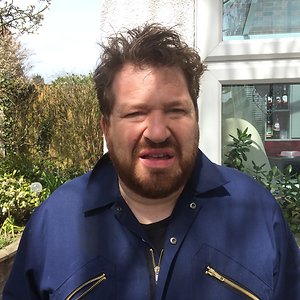 Pest control Leicestershire
I am a British Pest Control Association qualified Pest Controller working locally and covering Leicestershire as required, providing an affordable 24 hour pest removal East Midlands service. Nick's Pest Control is a family run business based in Leicester, there are no salespeople employed!

With over 15 years of experience my roles have been within the local authority and private companies. I am professional, polite and straightforward, and always carry out a reliable and efficient treatment for my customers.

Pests can be a sensitive subject for many households to admit although pests can crop up anywhere, no matter how clean and tidy. Pest removal affects nearly 100% of properties be that ants, mice, wasps in the main, or those dreaded rats. It has been quoted by the BBC news that we are never more than 6 feet away from a rat! Leicestershire and the East Midlands are no different for a rat catcher.

Panic may be induced by the sight of a wasps nest on or in your property, which is understandable as the BPCA has quoted that one nest can produce 30,000 wasps per year. As stinging insects who can use their stinger repeatedly, wasps are a threat to public health, severe reactions created in some people. It is about treating, not necessarily removing the nest, although both is possible depending on the customer.

Both contract work and domestic jobs are undertaken. I survey properties to understand the level of infestation up front - droppings, nesting material, damage to surrounding walls and flooring are all assessed. A vermin risk assessment is always carried out up front. Vermin may be insects or rodents. All work, including any quality regulated pesticides used, create limited exposure to yourself and your pets. Health and safety to the homeowner is paramount. Pest control treatment is always carried out in a safe manner.

I work on a 24 hour call out where possible for pest removal. Calls are taken Monday - Sunday and no job is too small. An unmarked discrete vehicle is used and friendly advice always given, verbal quotes are free. Every job is different in some way and always tailored to the individual customer's needs. Repeat visits would be conducted as needed.

The most common pests destroyed are wasp's nests (£50), rats (3 visits £80), cockroaches (3 visits £75) and mice (2 visits £60), but infestations have many types - please see our next page for an extensive, although not exhaustive, list of with prices.

Previous Pest Control Leicestershire jobs undertaken have included the Ministry of Defence, LOROS, prison, schools, hospitals, public houses, shops and domestic properties. I have also appeared on BBC Radio Leicester, July 2017 in a feature about Mice Prevention and been featured in the Leicester Mercury on several occasions.

Should you be requiring a 24 hour pest removal or insect control service in the East Midlands, do not hesitate to contact me by email or the mobile number detailed on this page.